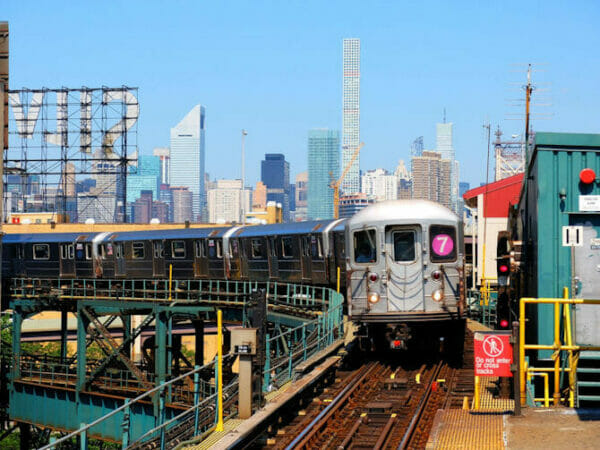 Queens is one of New Yorks' five boroughs. Situated East of Manhattan and above Brooklyn, it shares water borders with The Bronx and Manhattan. With over 2.3 million residents it is the second most populated borough of New York City and one of the most ethnically diverse urban areas in the world. Spanning 283 square kilometres, it is also the largest district in the area.
What to do in Queens
Queens is very large and, for the most part, is not so interesting for tourists. There are, however, a couple of places that are worth a visit when you have already seen all that Manhattan has to offer. It is also possible to take this bus tour to The Bronx, Queens and Brooklyn which shows you all the highlights of these neighbourhoods.
Chinatown in Queens
Queens is home to quite a large Chinese area, located in Flushing, and often referred to as the 'real' Chinatown. As oppose to the area in Manhattan with the same name, Chinatown in Queens is not touristy, instead the focus is on the Chinese people who live there. In addition, it is one of the largest and fastest growing Chinatowns in the world and a very unique area of New York. Take subway 7 all the way to the endpoint (Flushing Main Street) and you will be there. Bear in mind that you may find there is a language barrier as not much English is spoken here.
Corona Park
Also situated in Flushing Meadows, Corona Park is home to the Unisphere: a large metal globe that you have probably seen a photo of before. The globe has a circumference of around 36 metres! It is, therefore, the largest in the world. This metal construction was built for the 1964 World Fair. In the surrounding park, you can find the courts used for the US Open. Taking a walk through the park is a nice activity for a sunny day. To get there, take subway 7 to Mets – Willets Point, from where the park is a short walk.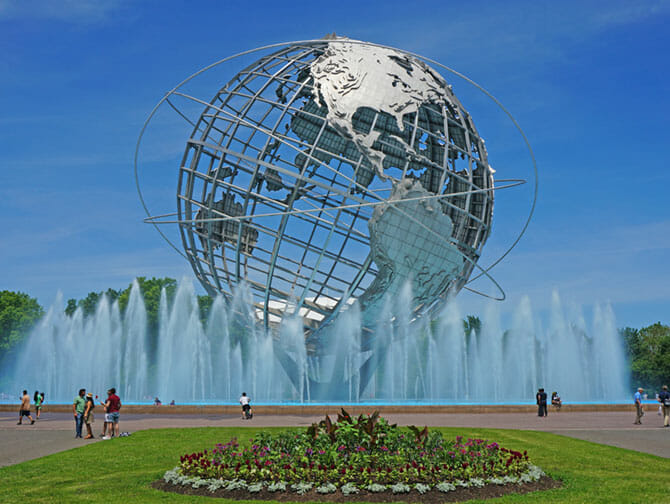 MoMA PS1
There is also an attraction in Queens for art lovers. In Long Island City you can visit MoMA PS1 which belongs to the world famous Museum of Modern Art in Manhattan. MoMA PS1 fully focuses on modern art. You can get there by subway or NYC Ferry to Long Island City or Hunters Point South (MoMA PS1 is closed on Tuesdays and Wednesdays). I recommend combining a visit to MoMA PS1with breakfast, lunch or dinner at the nearby Court Square Diner. At this authentic American diner you dine amongst real New Yorkers as you hardly see any tourists.
Hotels in Queens
If you are looking for a budget friendly hotel, then Long Island City in Queens is a good option. It isn't a very cool or cosy neighbourhood but it is a good base for your visit to New York. Long Island City is safe and offers an abundance of subway lines that can get you to the middle of Manhattan within around 15 minutes. I recommend a hotel in Long Island City to everyone looking to be close to Midtown but finds the hotels in Manhattan too expensive.
Sports
Queens is best known for its sporting events: besides the annual New York Marathon, which runs through this borough, the Mets stadium is also located here. The Mets are the second most prominent baseball team in New York (after the New York Yankees). They opened their new stadium, Citi Field, in 2010. In addition, Queens is also host to the US Open Tennis which takes place annually in Flushing Meadows.