Easter in New York is not very big, the shops are open as usual. Also, you should know that in the United States Easter Monday isn't celebrated.
Easter always falls between March 22 and April 25. In 2022 Easter Sunday will fall on April 17. Easter Monday on April 18 and Good Friday will be April 15.
What can you expect at Easter in New York?
During Easter in New York, you will not be hindered; almost all the shops are open, this also applies to Good Friday as it is not a public holiday.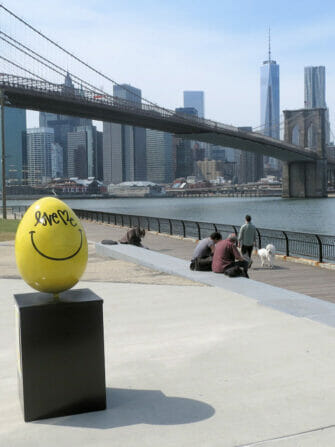 What can you do at Easter in New York?
Easter "egg hunt" events are organised in various places. It is great to participate, especially if you have children. I would also definitely suggest going out for a nice Easter brunch.
There is also an Easter parade, this parade lasts from 10 am to 4 pm and happens on Fifth Avenue. This parade has no float or marching bands, but people walk in Easter outfits and wear Easter hats. The outfits range from fashionable outfits, animal suits to civil war attire.
There are several events for finding and painting Easter eggs, for example in the Brooklyn Children's Museum and the Children's Museum of Manhattan. At Trinity Church, there is an Easter Fun Fest. You can also visit one of the churches in New York, many churches hold Easter ceremonies.
Easter Sunday Brunch Cruise
Do you fancy something special with Easter in New York? Then this brunch cruise is for you. You will pass by several highlights of Manhattan, like the Statue of Liberty and the Brooklyn Bridge. In the meantime, you can enjoy live jazz music and a lovely Easter brunch buffet, with free-flowing Mimosas. When you're finished eating, the DJ will take care of a festive end of this cruise.
Book your tickets for the Easter Sunday Brunch Cruise here
Did you find this article useful? Let me know!